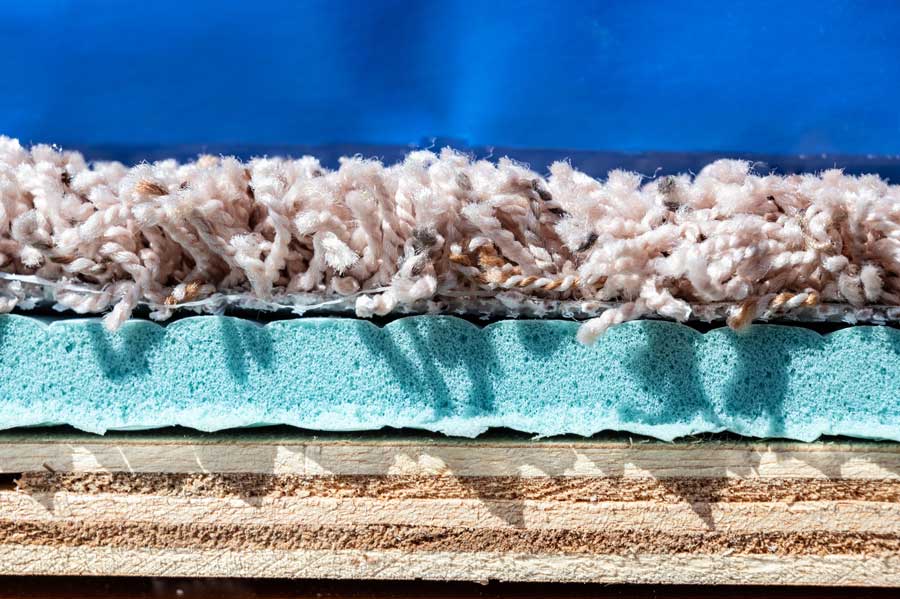 When you're seeking the right carpet style for your home, it's important to choose carpeting that will look great, stand the test of time, and be comfortable underneath your feet. We understand this here at Nip and Tuck Carpet Repair, which is why we know carpet padding plays such a vital role in this process. If you've got questions about why carpet padding is so important, we've got the answers.
Why is Carpet Padding So Important?
Like many things around your home that do important jobs but aren't given much credit for doing so, carpet padding falls into the same category as pipes, drains, and other things that make your home run smoothly. Not only is padding the barrier between concrete and your feet, but it also acts as a shock absorber with each step you take. In addition, carpet padding acts as an insulator in your home, helping lower your energy bill during those cold days of winter. Finally, carpet padding can even be good at absorbing sound, helping your home stay nice and quiet.
Should Carpet Padding be Thick?
For the most part, yes. In commercial buildings or hallways, thinner padding is often used. However, for bedrooms and living areas within your home, thicker padding means greater comfort. As a general rule, one-half inch thick padding is a good baseline, with anything thicker than that being even better.
What are My Padding Options?
Believe it or not, you've got plenty of options when it comes to carpet padding. Since we value our customers here at Nip and Tuck Carpet Repair, we can help you select the padding that will work best for you. Some popular options include: --Bonded foam padding, which is very common and may already be under your carpet --Prime foam padding, which is comfortable as well as very affordable --Frothed foam padding, known for being of high quality and very durable --Memory foam padding, considered perfect for bedrooms and living rooms --Fiber padding, a popular commercial choice
Along with keeping you comfortable, insulating your home, and absorbing sound, padding will also prolong the life of your carpet once it's installed. However, over the course of time, all carpet eventually experiences such problems as wrinkles or stains. Should your carpeting be sagging a bit too much or have some stains here and there, don't hesitate to contact us today here at Nip and Tuck Carpet Repair.
By Nip Tuck Carpet Repair 1-10-2022