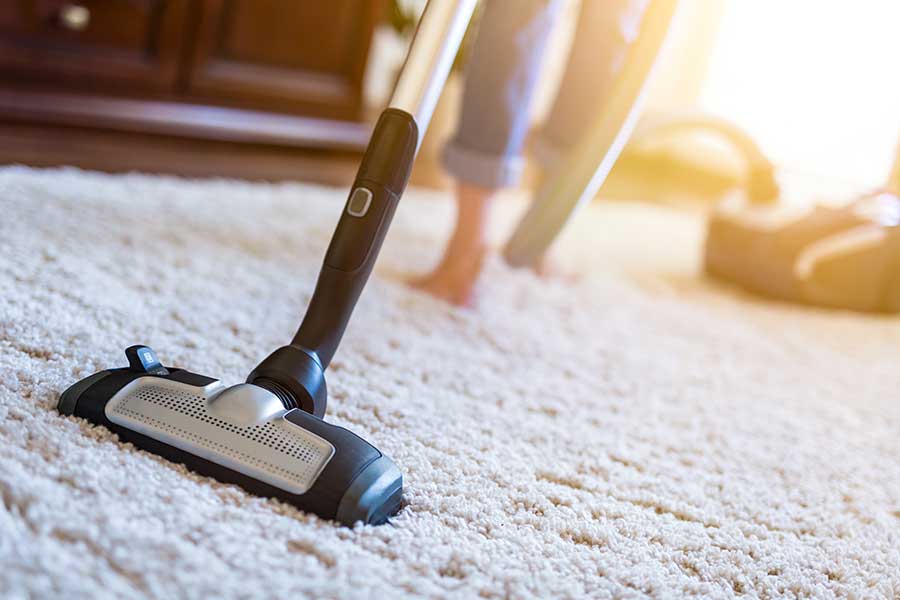 Nip & Tuck Carpet Repair is different from our competitors in that our focus is solely on carpet repair. With this as our primary service you can trust that our technicians keep their knowledge up to date with the latest techniques and technology for repairing damage of all types. We provide personalized customer support and a 5 Year Warranty with our repairs. But afterrepairing carpet, many of our clients wonder how to keep carpet looking beautiful for as long as possible.
As with anything, there is always upkeep and maintenance that comes along with any item you own. This is no different with the carpet in your home. And in all honesty, it is one of those things that should get a little bit more attention than most people give it. Carpet is fibrous and that means that it grabs onto any allergens and particles that you have coming in from outside, on your feet or the dog's feet. When you think about all the things that dog step on just to find the perfect spot you understand that your carpet may not be as healthy or as clean as you think. So, what is involved in making sure that your carpets are healthy?
Regularly Vacuum
The best way to keep your carpet in good shape is to vacuum them regularly. This means no less than once a week. And yes, we mean all of your carpets. The carpet that is in a location that gets more traffic, you may want to vacuum even more than once a week. This will help to keep as much dust and dirt out of it as possible. As a result of this, when spills happen, they are less likely to become stains because they have nothing to hold onto.
Professionally Cleaned
It seems obvious but in all honesty many homeowners fail to do this. They often think that they can clean their carpets themselves with a carpet cleaner. However, this is no substitute for a professional carpet cleaner. With their skills and equipment, they are able to penetrate even the deepest part of your carpet. They are also able to treat it properly when it comes to stains and allergens. Doing this once a year can extend the life of your carpet by years. Carpet is expensive to replace so save yourself some money by having it professionally cleaned.
Have Your Padding Replaced
Your carpet padding will go before your carpet does. Without your padding, your carpet is nothing. So, when it has reached the ripe age of 5-7 years old, it's time to have it replaced. This will help your carpet last many years to come. Additionally, it will help to ensure that there are no potential allergens hanging around in places that you're not able to get to.
Vacuuming is something that you'll be able to do when if we won't be able to help you when it comes to having your carpet professionally cleaned. What we can help with is pulling up old padding, replacing it and then re-stretching your carpet back down. We are your professionals to help when it comes to any carpet stretching and repairing that you need! Give us a call today to get an estimate over the phone.
By Nip Tuck Carpet Repair 3-9-2021